---
Industry News
---
April 2004 ... ChevronTexaco Celebrates 100th Anniversary of Havoline Brand
ChevronTexaco Global Lubricants is launching a year-long program to celebrate the 100th anniversary of the Havoline brand. Retro packaging is one of many programs in the program!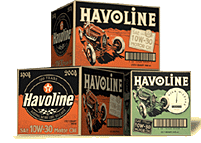 April 2004... Castrol Announces its latest Effort to Help Installers Build Customer Retention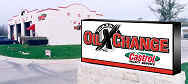 Resource Room

Sponsored by JobbersWorld

American Petroleum Institute (API) Directory of Licensees (external link to API website)

Glossary of Terms - Lubricants

Glossary of Terms - Fuels

Global Lubricant Demand

Lubricant Base Stocks

The U.S. Lubricants Market

Synthetic Lubricants

Oil Analysis

Mergers, Acquisitions and Strategic Alliances

Lubricant Industry Map

Industry Trade Associations

Viscosity Conversion Chart

E-commerce and other technology

Lube Report
LubeConnect is the leading business portal designed specifically to connect buyers and sellers in the lubricants business.

The Premier Manufacturer and Technology Partner for
Esters, Synthetic Lubricants, Specialty Chemicals and Custom Manufacturing


---


---
Acquisitions, divestitures, financing